OEM Installation
An OEM installation is a special type of installation that allows you to pre-install Peppermint on a PC and ship it to an end user with modifications (such as added software), and where on first startup the user will be prompted for account creation details (username / password), language, and keyboard layout. It saves you having to ship PC's with a pre-configured account, and allows you to modify the default applications.
Please be aware this guide currently applies to Peppermint 10 Respin (20191210), Peppermint 10 (20190514), and Peppermint 9 Respin-2 (20190102) ONLY.
Running an OEM Installation
Boot the LiveUSB/LiveDVD, and when you get to either this screen (Or the GRUB menu if you're booting in UEFI mode):-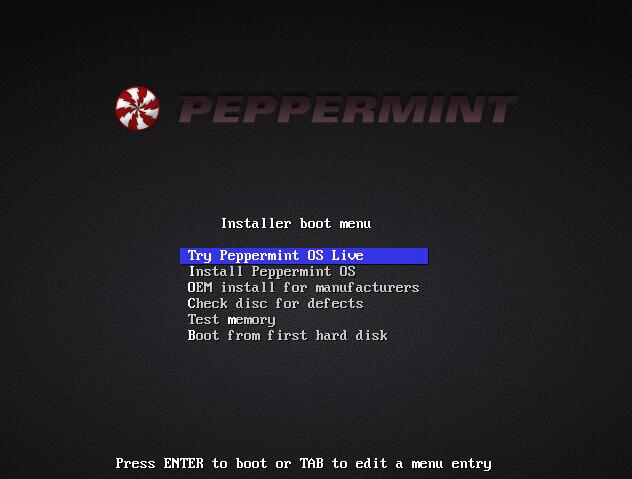 Select "OEM Install for manufacturers" .. and hit Enter.
You will be asked for a name for this batch of computers .. you can enter anything you like here, such as the name of the business you are shipping to, but it can be anything .. and click "Continue".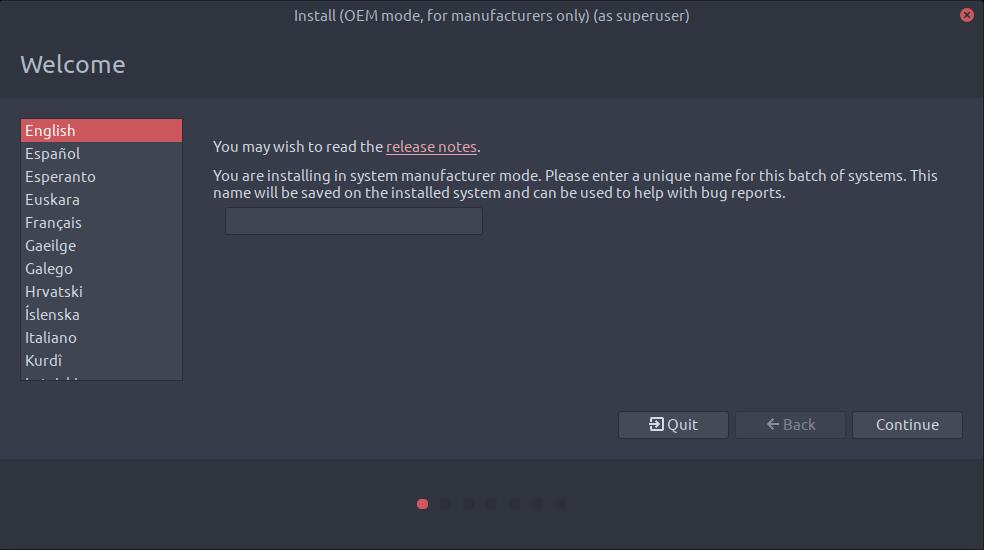 You'll then be walked through a standard installation of Peppermint until you get to the screen below .. enter a password (doesn't matter what it is because this 'oem' account will be erased later) and click "Continue".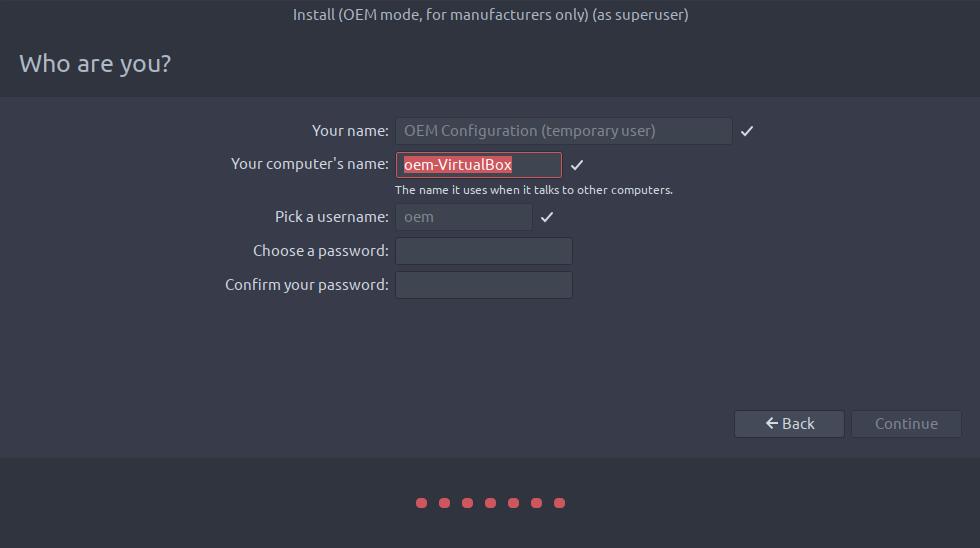 You'll see the standard Peppermint slideshow, and then the 'restart' dialog below will appear .. click "Restart Now".

The system will then reboot into a standard Peppermint desktop, where you are logged on as "OEM Configuration (temporary user)"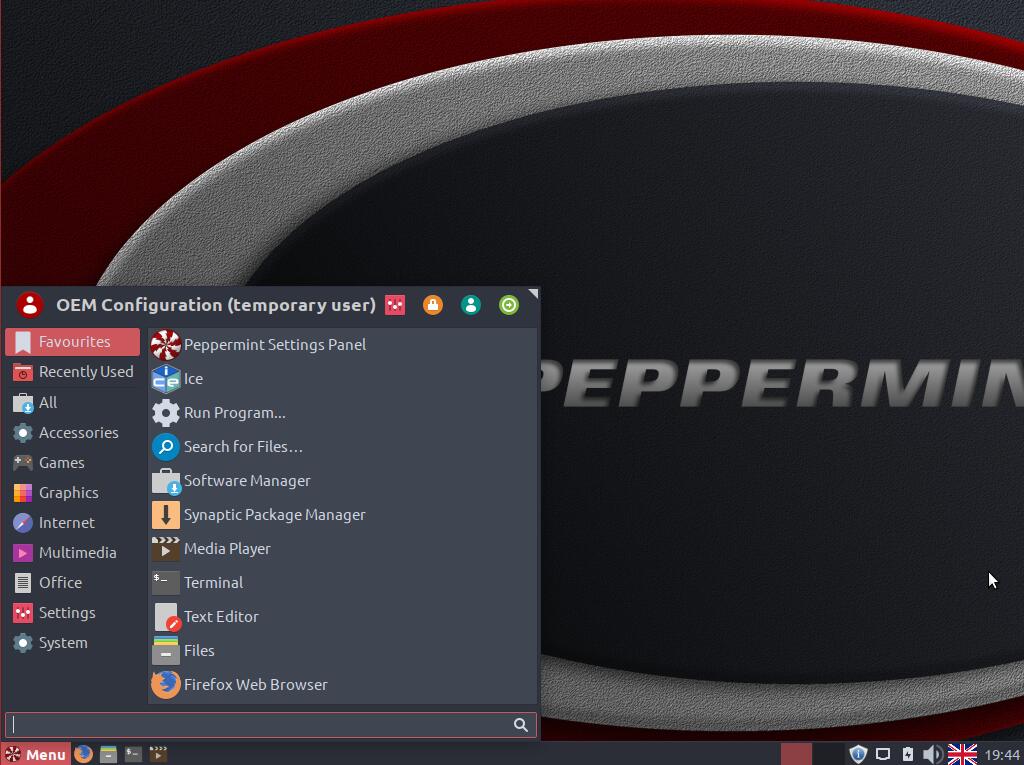 At this point you can make any changes you'd like the end user to have .. eg. install libreoffice, gimp, etc.
Once you're finished making your changes, either click the icon on the desktop labelled "Prepare for shipping to end user" (if it exists) .. or if that icon doesn't exist on the desktop, instead open a terminal and run:
oem-config-prepare
enter the password you set earlier for the 'oem' temporary account .. and click "OK"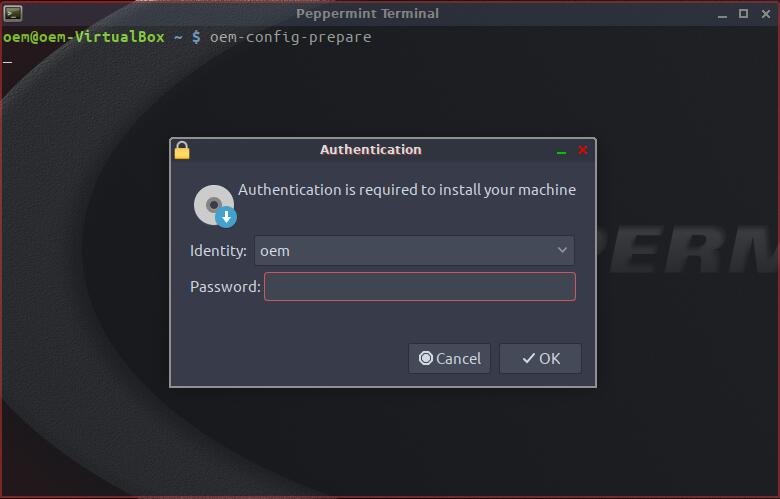 You will be prompted with:-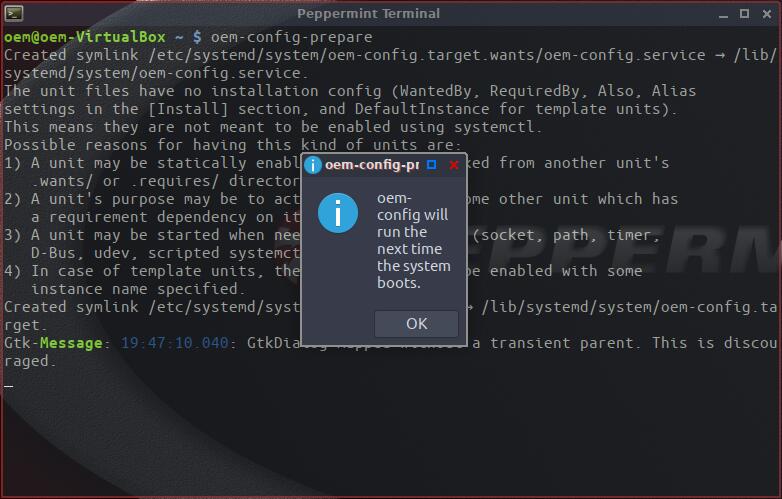 Click the "OK" button.
You can now shut the PC down, remove the installation media (LiveUSB/LiveDVD), and ship the PC to the end user.
When they first start up the PC they will be walked through entering their language, keyboard settings, wireless setup, and username/password .. starting with this screen:-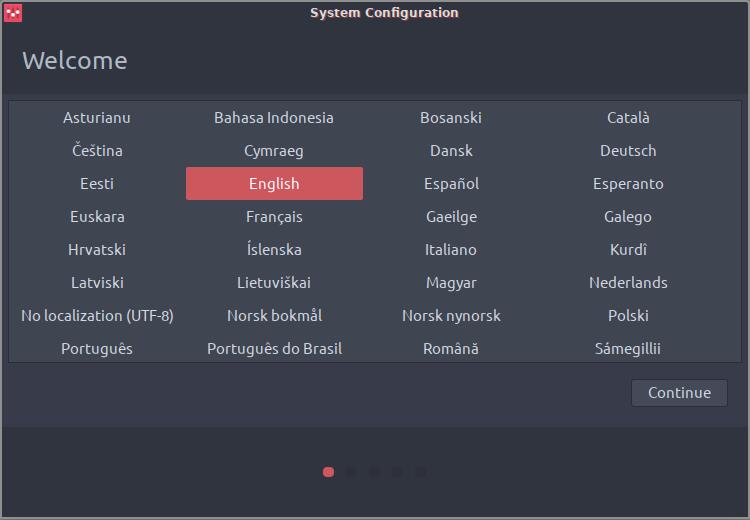 When the end user has entered their details they'll end up at a working Peppermint desktop logged on with the username they created.
The temporary 'oem' account will have been automatically deleted, the desktop icon removed (if it existed) and the oem-config and oem-config-gtk packages will have been uninstalled.