Something a Little Different…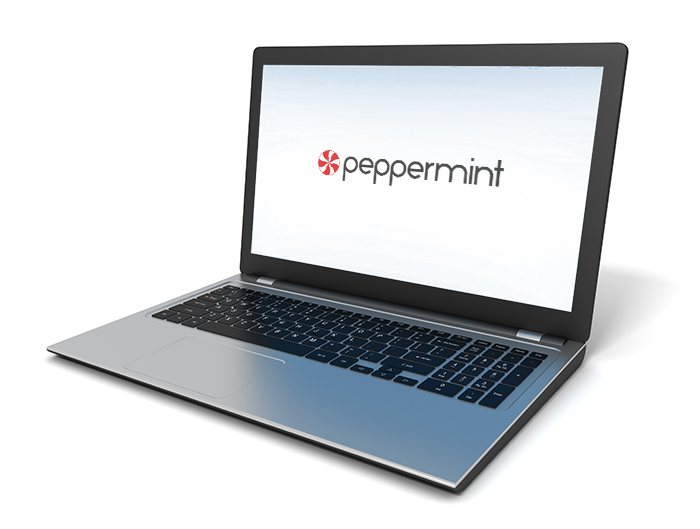 People have been trying to create an effective web-centric operating system for years now. This is especially true in Linux with projects like the Ubuntu Netbook Remix, Google Chrome OS, and Moblin all coming to the forefront in recent years. On the downside of things, these systems, though great for surfing the web, lack a lot of the familiarity that people demand from something they use on a day to day basis. Here at Peppermint, we're committed to giving you a system that won't throw you for a loop while trying to get things settled in.
While conceptualizing Peppermint, we toyed around with a lot of ideas trying to determine how best to meet our goal of providing a fast, web-centric operating system that's easy to learn and effective when put in use. The end result was a decision to use an interface that stays out of your way and let's you go about your business. The default desktop environment for Peppermint is LXDE (literally, "Lightweight X11 Desktop Environment") which has shown itself time and again to be user friendly, easy on the eyes, and wicked fast.
A New philosophy…
As long time Linux users and supporters we have seen certain levels of divide in the Linux community. We have also seen over the years the tendency to not kindly invite new users to Linux who are exploring and looking for an answer beyond the two seemingly defacto systems that dominate the market. The biggest breath of fresh air in the past few years have been Ubuntu and Linux Mint with their commitment to community and offering a welcome place for all to explore.
The notion that in order to use, enjoy and be proficient with Linux is that you will need uber-geek hacking skills is completely False. And, this is just the stigma surrounding Linux that needs to be erased once and for all with Peppermint. There hasn't been one person we have shown Peppermint OS to who hasn't understood how to operate it as a desktop environment by just putting it in front of them and turning it on…
Team Peppermint is committed to welcoming new Linux users, offering them a product that is fast, easy to understand, and offering them an arena to experiment with Linux and all the while offering avenues to educate them further. Empowering the planet with Linux is our goal. Will you join us in this journey? We certainly hope so….
Team Peppermint
Peppermint OS is a volunteer open source project. We would like to thank our members for their valuable time.
Trusted Users
Peppermint's Trusted Users provide support, testing and community leadership
10i, alynur, chatterfordslim, Fritz74, jlschwartz, lswarte, marcus, mintspider, murraymint, perknh, stevesveryown
John Lenon (VinDSL) – Support Forum Moderator – John has been involved with various communities since the dial-up days of the 80s. He gets a lot of happiness from participating in open source software projects like Peppermint in the hope that his computer skills will improve the lives of others around the globe.
Andy Mitchell (AndyInMokum) – Community Manager – Andy is a retired Englishman now living in Amsterdam, who's interesting and varied CV includes Chef-Cook (US), Vehicle Recovery Co-ordinator (UK), Floating Hostel/Tour Boat Operator, and Adobe Support Tech (NL). Andy is passionate about Peppermint/Linux, and firmly believes that helping others is the best way to help yourself.
Slim.Fatz – Community Manager
Spence – Community Manager
Design & Development
Tommy McGee (grafiksinc) – Development Lead – Tommy is a .NET and Ubuntu/Debian developer and has been using Peppermint since version 7.
Cavy – Developer
clatterfordslim – Developer
dolphin_oracle – Developer
pizzalovingnerd – Developer
Ray O Sullivan (rayzer) – Designer & Developer – Ray is a hobbyist dj, producer and graphic artist in Ireland and has designed interface elements for Peppermint's latest releases. After switching to Linux he's learned about open source development and provides themes, wallpapers, and artwork for various projects. Flickr, Twitter
Website & Hosting
Joseph Dickson (josephd) – Website Administration – Joseph is a web developer in Los Angeles and maintains the Peppermint OS website and forum. When he's not running websites he's distro hopping lightweight Linux distributions. Blog, Twitter, Website
Team Peppermint Founders & Past Team Members
We thank our project founders and past team members for their leadership
Mark Greaves (PCNetSpec) – CEO, Team Leader & Support Admin
Brian Tomlinson – Software Developer
Graeme Duncan – Support Forum Moderator
Mac Dahlin – Support Forum Moderator
Shane Remington – Co-founder & former COO of Peppermint OS, LLC
Kendall Weaver – Co-founder & former CTO of Peppermint OS, LLC
---
The forthcoming release of PeppermintOS 11 is dedicated to the memory of Mark Greaves a force of nature who took his leave of us too soon.
We remain guided by his minimalist ethos; "Everything you need and nothing you don't." A direction our team continues as we include code he had already written for Peppermint 11. We are also grateful that his family have expressed a wish that the Peppermint OS project continue in his honor.
We would also like to thank the following from the wider Linux community who have helped along the way… @dolphin, @feren, @madpenguin Gareth Bult, @pin, @JosephM and you for choosing Peppermint OS.