First, a thank you to our Trusted Users, Developers and the Peppermint community around the world who volunteer time to work on Peppermint OS.
Team Peppermint is happy to announce our latest release. An evolution of the project incorporating ideas Mark (PCNetSpec) had been working on as well as features we believe our users would find useful.
New Features
Our new Welcome to Peppermint application allows you to quickly customize Peppermint by installing software we thank you'll like. We allow you to choose your default packages and web browser.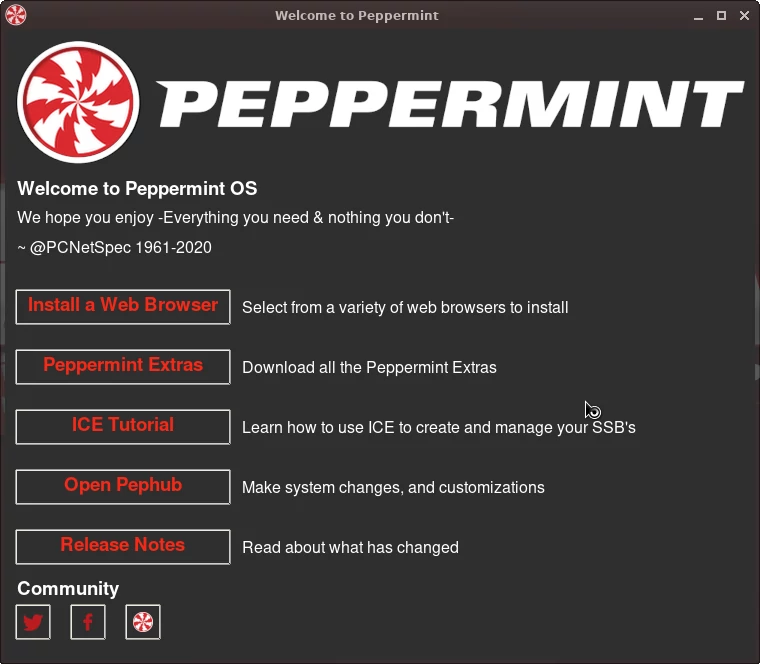 The new Peppermint Hub combines Peppermint Settings and Control Center for managing your system.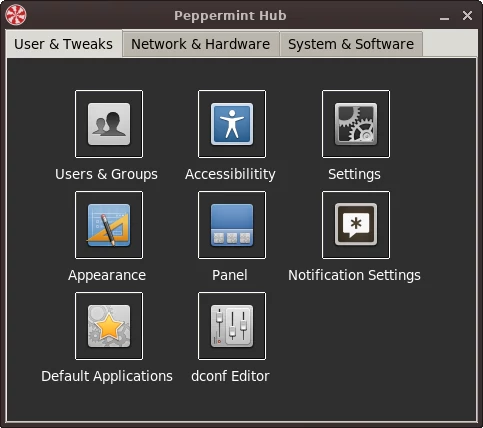 hblock a terminal based ad-blocker. It can be enabled or disabled at anytime.
Additional Changes
LXDE components have been removed in favor of XFCE 4.16.2
Calamares replaces Ubiquity for system installation
A minimum set of desktop wallpaper is included during installation. Download additional wallpaper Welcome to Peppermint.
A streamlined set of icons and XFCE themes are included.
Nemo replaces Thunar as the default file manager.
No web browser is installed, you can choose to install a browser using Welcome to Peppermint
Peppermint is based on Debian 64-bit
As with previous releases we invite you to compare Peppermint to other operating systems, we are confident you will be impressed. If you need help installing the Peppermint, or have any questions about using it, we have a second-to-none user support team at forum.peppermintos.com please drop-in even if only for a chat with friendly like-minded people .. hope to see you there.
About Peppermint OS
Peppermint OS is a software company, originally based in Asheville, North Carolina but now operating worldwide by volunteers. Visit our About page for more information.
Installer Notes
Welcome to Peppermint allows you download and test software before installation. However, software installed using this app will not be installed during the actual installation process.
Num Lock is enabled by default. This will affect some laptop keyboard layouts. If your keyboard seems to be acting strangely try disabling Num Lock with your laptop's function key.
Peppermint is offered as Open Source software and no warranty or guarantees are provided. Enjoy Peppermint but use at your own risk.