Boot into your Peppermint ISO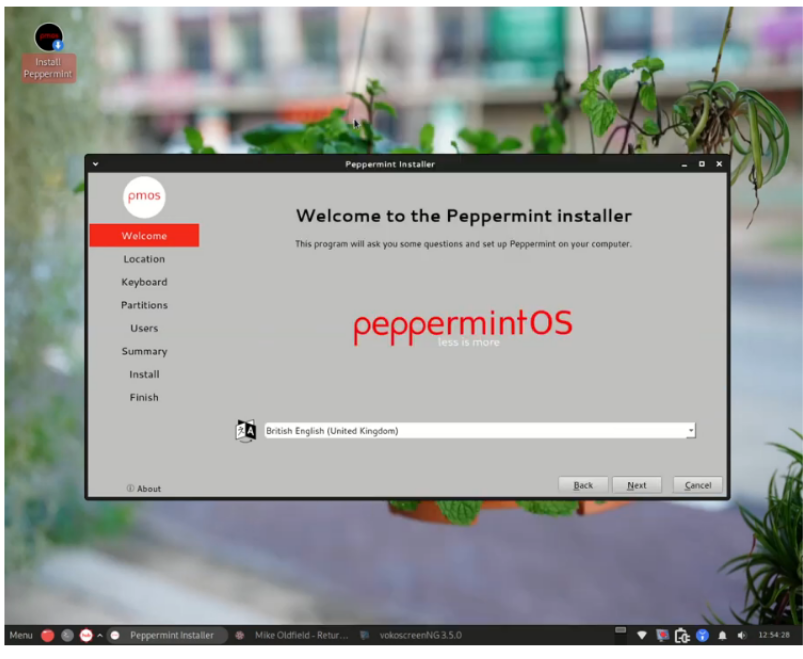 The first screen you will come to is what will be your brand spanking new desktop.
Donned with a very sweet scented wallpaper of a peppermint plant.
Click on the "install peppermint" icon on the desktop. You will be greeted with a
welcome to peppermint screen.
Pick your language, then click next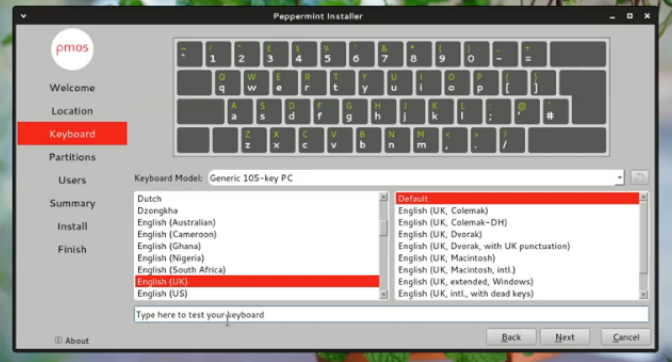 Pick your keyboard layout, test the keyboard, make sure it works for your
keyboard type. Then click next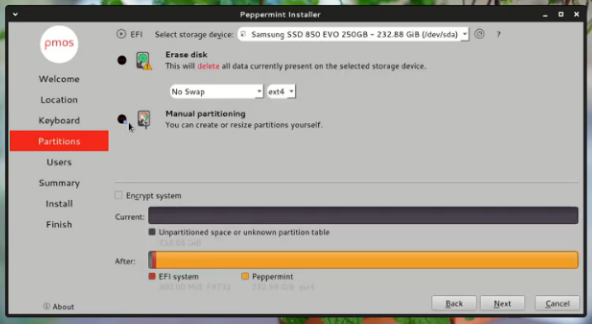 Partition your drive it's easier if you choose the erase disk or install alongside option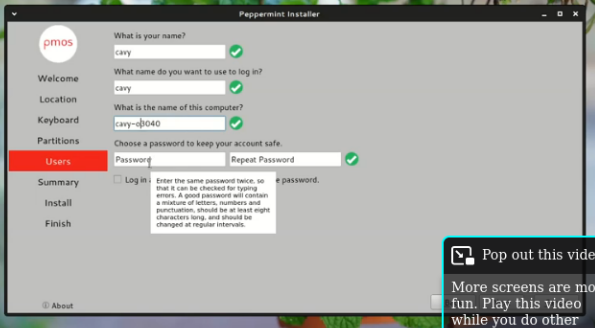 You will now be asked to enter your username password and to create an optional
root password. This is a good idea.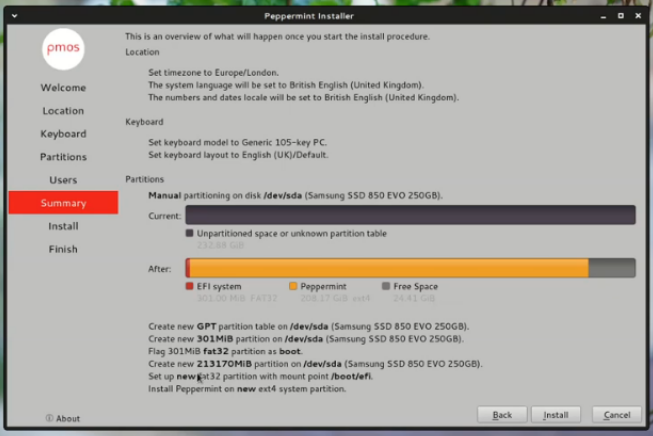 You will then be shown the partition scheme that will be used. Remember: once
you click install, your old OS will be wiped. (unless you specified otherwise)
Click Install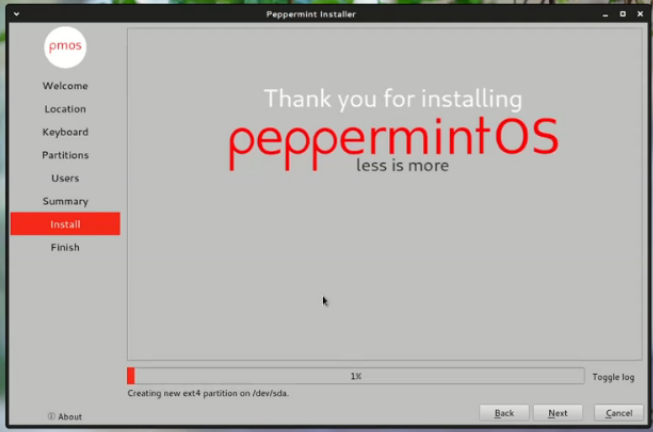 You will now have the time to pop off and make a quick cup of tea. Though the
install won't take very long. dependent on hardware
dunk your biscuit – :)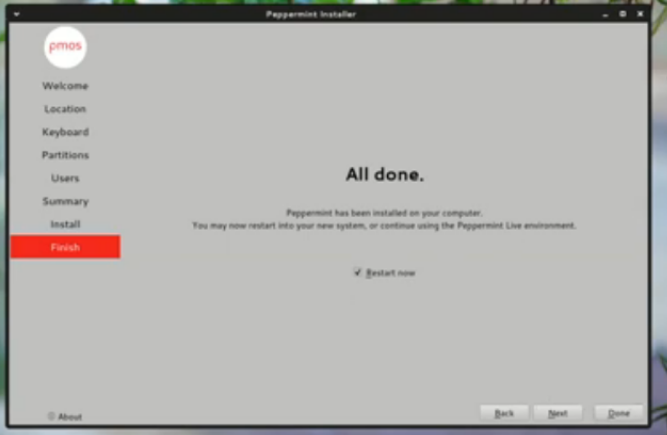 Welcome to the Peppermint community!!
Your operating system is now installed. You may now reboot. And log into your new
system. You will be greeted with a welcome screen and some options to install some apps
if you wish!
To connect to the internet, simply use the icon in the task bar. You can connect to WiFi,
Ethernet should connect automatically.
Keep Pepperminting.