Thanks to dolphin_oracle for pointing out this simple task for reducing RAM usage in XFCE.
If you see a warming exclamation point to the right of an icon set in XFCE's Appearance > Icons window here's a an easy fix. Simply open up the terminal and run this command. This will cover all icons used in Peppermint or downloaded from a repository.
sudo update-icon-caches /usr/share/icons/*
In cases like the screenshot below, an icon set is stored in the user's directory.
$ gtk-update-icon-cache /home/USERNAME/.icons/ICON-SET-NAME/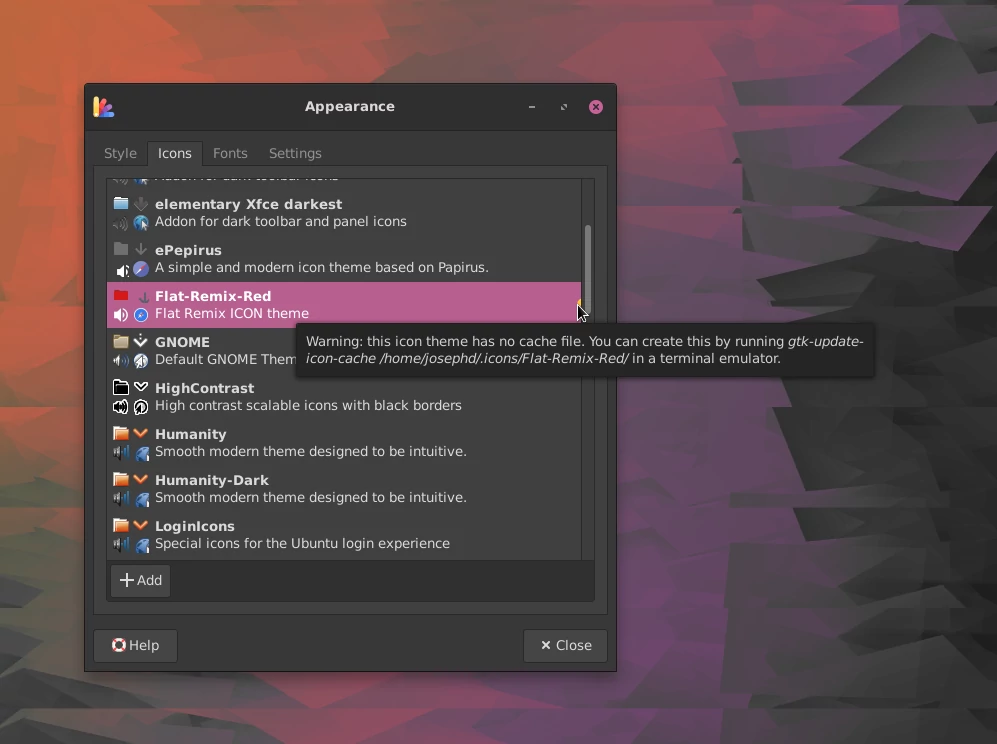 Log out and back in, you'll notice a reduction in RAM and a slight improvement in menu responsiveness.