In this tutorial we'll install Firefox Stable alongside Firefox ESR for the a single user.
What follows are steps for installing Firefox Stable or another edition without using Flatpacks, Snaps, App Images or adding Debian's testing repository.
Download the latest desktop version from the Firefox website
Select or create a folder in your user directory for Firefox
Use Archive Manager to Expand and Extract the download
Create a shortcut file
Update the paths in the shortcut file
Download Firefox Stable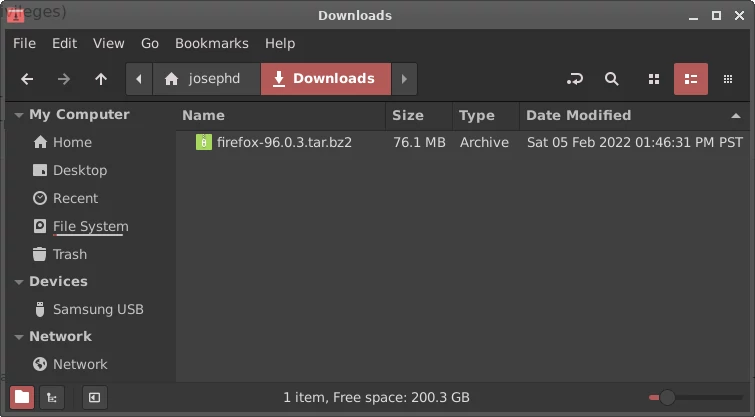 Download Firefox Stable or another desktop version from their website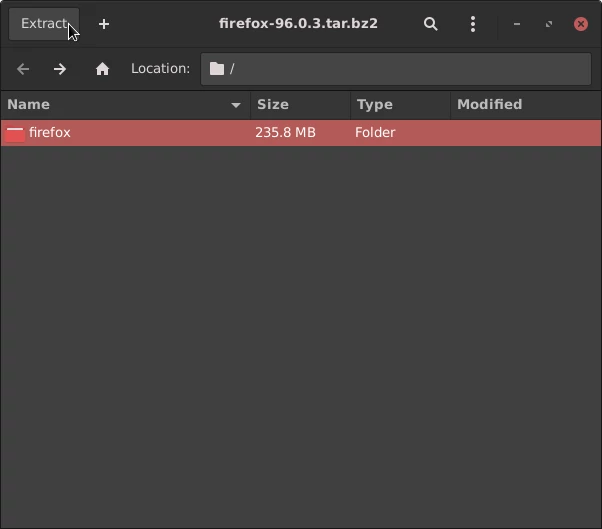 Extract Firefox in your user folder.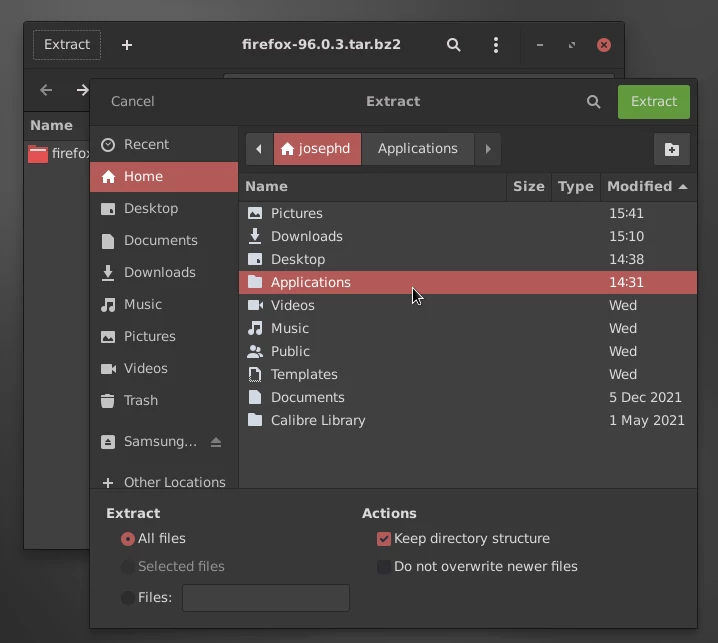 I created an Applications folder in my user's directory.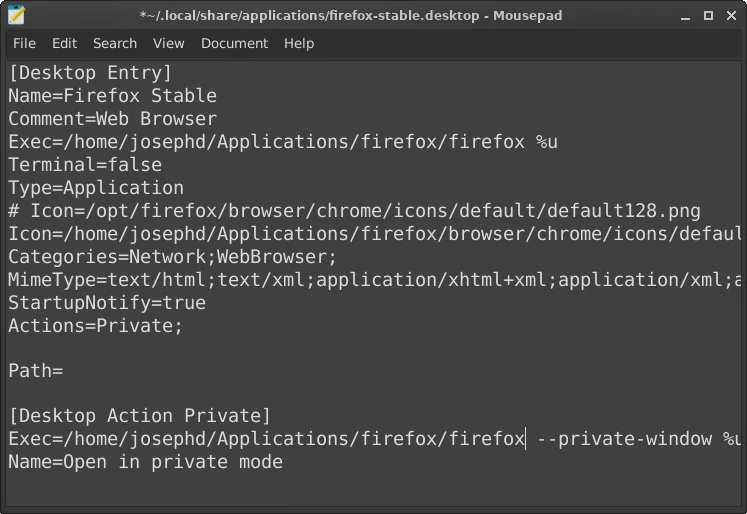 Finally, we'll create the desktop shortcut that will appear in our Start menu. ~ represents the current user folder location.
Tip: the shortcut "Ctrl H" will expose hidden files in Nemo and most other file managers.
~/.local/share/applications/firefox-stable.desktop
[Desktop Entry]
Name=Firefox Stable
Comment=Web Browser
Exec=/home/REPLACE-WITH-YOUR-USERNAME/YOUR-DESIRED-FOLDER/firefox/firefox %u
Terminal=false
Type=Application
Icon=/home/REPLACE-WITH-YOUR-USERNAME/YOUR-DESIRED-FOLDER/firefox/browser/chrome/icons/default/default128.png
Categories=Network;WebBrowser;
MimeType=text/html;text/xml;application/xhtml+xml;application/xml;application/vnd.mozilla.xul+xml;application/rss+xml;application/rdf+xml;image/gif;image/jpeg;image/png;x-scheme-handler/http;x-scheme-handler/https;
StartupNotify=true
Actions=Private;

Path=

[Desktop Action Private]
Exec=/home/REPLACE-WITH-YOUR-USERNAME/Applications/firefox/firefox %u --private-window %u
Name=Open in private mode
firefox-stable.desktop
Using Firefox Stable
If everything is set up correctly you'll have a standalone version of Firefox Stable in your user account. Updating will be handled by the browser's built-in update feature.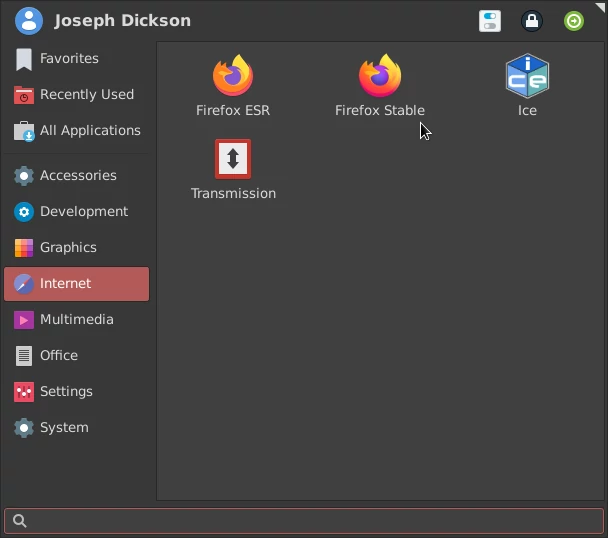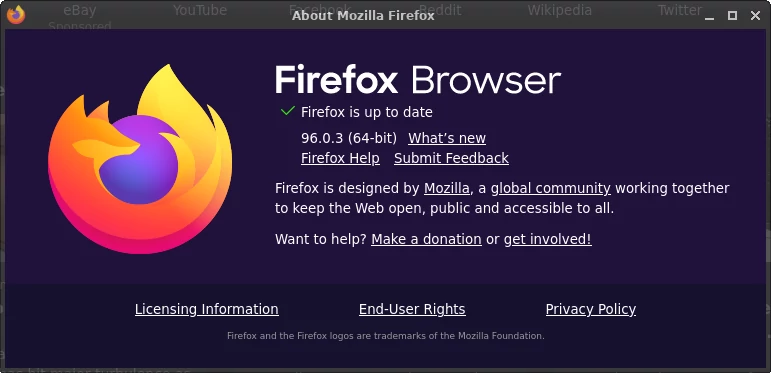 Additional Notes
Installing Firefox Stable for a single user doesn't grant the application root access. Peppermint will treat Firefox as a standalone application at the user level.
Accepting Firefox as the default browser will not replace Firefox ESR, or update ICE's functionality.
If you would like to permanently replace Firefox ESR visit Debian's Upgrading Firefox tutorial for more information.