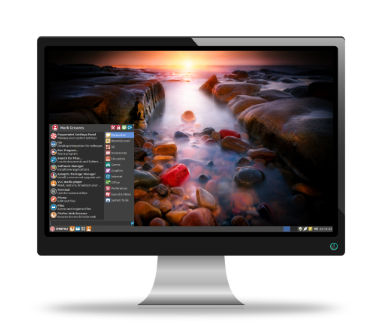 Team Peppermint are pleased to announce the release of the Peppermint 7 Respin, in both 32bit and 64bit editions.
Peppermint 7 Respin (Peppermint-7-20161201) Improvements:-
All updates to date (including the 4.4.0-51 kernel)
Fixed multimedia keyboard function keys
Fixed browsing for smb network printers
Fix for Google Chrome keyring prompt
Added hplip for HP Printer support out of the box
Added pulseaudio-module-bluetooth for bluetooth headsets
Update manager will not prompt to upgrade to next "Ubuntu LTS" version by default.
"Firefox Themer" name changed to "Firefox Theme Lock" to remove confusion over its function.
And a few minor tweaks such as:-
A new Ubiquity installer slideshow
A new Plymouth splash screen
A new default Ray Bilcliff desktop wallpaper (to differentiate the respin)
If you'd like to see more of Ray's outstanding photgraphy, please visit:
http://www.raybilcliff.com/
or:
http://trueportraits.com/
or his Google+ page (photos):
https://plus.google.com/u/0/photos/+raybilcliff
To take the Peppermint 7 Respin out for a test drive, please visit our website at peppermintos.com where you can download it for free. If you need help installing the Peppermint 7 Respin, or have any questions about using it, we have a second-to-none user support team at forum.peppermintos.com please drop in even if only for a chat with friendly like-minded people .. hope to see you there.
About Peppermint OS
Peppermint OS is a software company, originally based in Asheville, North Carolina but now operating out of Cornwall England. Founded in 2010, we are committed to building the best operating system for both enterprise and consumers available on the widest range of devices. To find out more about us, please visit http://peppermintos.com.