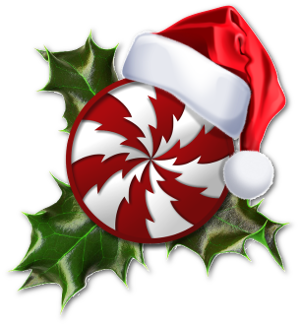 Team Peppermint are pleased to announce Peppermint 9 Respin, the latest iteration of our operating system. Still based on the 18.04 LTS (long term support) code base, Peppermint 9 Respin still comes in both 64bit and 32bit flavours so older hardware is still supported. We hope you enjoy using it half as much as we enjoyed creating it.
Peppermint 9 Respin Highlights:-
Swapped VLC for Xplayer (we've had reports that VLC has been getting a little 'flaky' for some users over their last few releases). Please see the Release Notes for information on the playback of commercial DVD's.
Removed the Linux Mint 'Levels' from mintupdate (in line with our update policy, not Linux Mints).
Fixed the ICE applications 'Where in the menu ?' category names, so they now match the Xfce whiskermenu categories (ie. 'Sound & Video' renamed to 'Multimedia', and 'System Tools' renamed to 'System').
Added 'Accessibility Settings' utility to the Peppermint Settings Panel 'System' Category.
Added 'Enable/Disable Neofetch' utility to the Peppermint Settings Panel 'Tweaks' Category.
Added 'System Information' utility to the Peppermint Settings Panel 'System' Category.
Added a 'Transparent' wallpaper (so users can now set solid colour backgrounds via the 'Wallpapers' utility).
Added back (by popular request) the Peppermint 7 Respin 'Peppermint-Sunset' wallpaper by Ray Bilcliff (as an option, not as the default wallpaper).
Disabled 'Switch windows using the mouse wheel' in the 'Window Buttons' panel applet preferences out-of-the-box (it can easily be re-enabled should you want it, but it was proving awkward for touchpad users).
Disabled 'Show frame' in the 'Notification Area' (system tray) panel applet preferences.
Additional wireless drivers out-of-the-box.
Added 'build-essential', 'rename', 'printer-driver-cups-pdf', 'cups-browsed', 'pmount', and 'ntp' packages.
Added support for mounting LUKS encrypted volumes (libblockdev-crypto2).
Added wacom tablet/touchscreen support (xserver-xorg-input-wacom).
Changed chess game SSB to 'Better Than Chess'.
Squashed a few minor backend bugs.
All updates to date (including the latest versions of mintinstall 4.6.7, Kernel 4.15.0-43, and Firefox 64.0)
As with previous releases we invite you to compare Peppermint to other operating systems, we are confident you will be impressed. To take the Peppermint 9 Respin out for a test drive, please visit our website at peppermintos.com where you can download it for free. If you need help installing the Peppermint 9 Respin, or have any questions about using it, we have a second-to-none user support team at forum.peppermintos.com please drop in even if only for a chat with friendly like-minded people .. hope to see you there.
About Peppermint OS
Peppermint OS is a software company, originally based in Asheville, North Carolina but now operating out of Cornwall England. Founded in 2010, we are committed to building the best operating system for both enterprise and consumers available on the widest range of devices. To find out more about us, please visit http://peppermintos.com.
Release Notes

Please see the release notes here http://peppermintos.com/release-notes/.